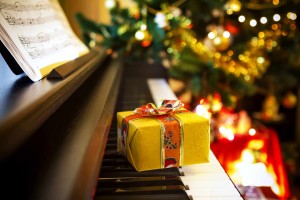 At S & C, you can purchase a piano gift voucher at any time of the year, and for any occasion.
Both physical and electronic piano lesson gift vouchers are available, upon your preference.
A piano lesson gift voucher is undoubtedly the most extraordinary gift that you could offer to a piano enthusiast. It will make a huge and everlasting difference to someone's personal development.
Offering the gift of music means a lot more than you could perhaps imagine, and your present will surely be remembered for years to come.
Our piano lesson gift vouchers are available for all pianists, from absolute beginners to advanced proficient pianists.
All lessons will be offered in our stunning piano studios, with an outstanding expert piano instructor, to ensure that the recipient enjoys his or her experience immensely.
If you were unsure of the most appropriate present for a piano enthusiast, you could now be assured to have made the right choice!
Please do not hesitate to contact us at enrol@sandc.ae should you have any question.