Are you eager to explore the world of music through the enchanting keys of a piano?
Look no further than S & C Music and Fine Arts, your premier destination for piano rentals in Dubai. Whether you're a budding pianist or a seasoned musician, there's something truly magical about playing the piano, and we're here to make that experience accessible to you.
Why Renting a Piano Makes Economic Sense
Renting a piano is not only a musical decision but also an economically savvy one. Here are several compelling reasons why choosing to rent a piano can be a financially sound choice:
Cost-Efficiency: Purchasing a piano can be a significant upfront investment. Renting allows you to enjoy the benefits of a piano without the substantial initial cost. It's a budget-friendly way to have a quality instrument in your home.
Flexibility: Renting offers flexibility in terms of your financial commitment. You can choose rental terms that suit your budget and needs, whether it's short-term or long-term. This flexibility ensures you're in control of your expenses.
No Depreciation Worries: Pianos are assets that can depreciate over time. When you rent, you don't have to concern yourself with the potential loss of value. You can enjoy the piano without the financial burden of ownership.
Access to Quality Instruments: High-quality pianos can be expensive to purchase. By renting, you gain access to well-maintained, professional-grade instruments that may have been otherwise out of your budget.
Try Before You Buy: If you're considering purchasing a piano but aren't sure which type or model suits you best, renting allows you to "test drive" different pianos. It's a practical way to make an informed decision when you're ready to buy.
Overall, renting a piano provides both musical enjoyment and financial advantages, making it a sensible choice for many.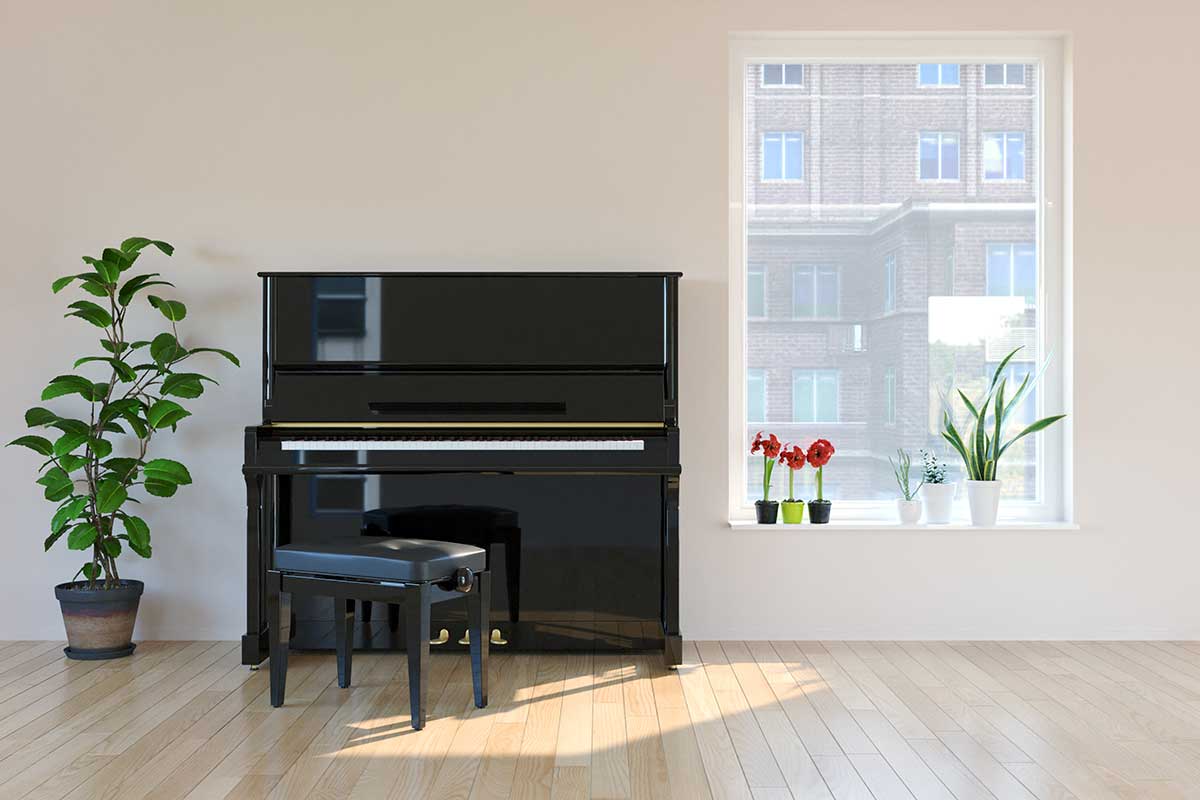 Rental Rates and Terms
At S & C Music and Fine Arts, we aim to make your piano-playing journey as accessible as possible. Our rental rates are as follows:
Digital Piano: AED 250 + VAT per month
Upright Piano: AED 450 + VAT per month
Delivery & Set-up Charge: AED 250 + VAT
Pick-up Charge: AED 150 + VAT (Paid upon returning the piano)
Minimum Rental Duration: 3 months
We offer a hassle-free monthly payment option via Stripe payment, ensuring convenience and flexibility throughout your rental period.
Unlock the joy of piano playing and let your musical aspirations flourish with S & C Music and Fine Arts. Contact us today to embark on your musical journey and experience the magic of the piano.
For enquiries and piano rental, please visit our rental section of the website or contact us at +971 50 968 0538.