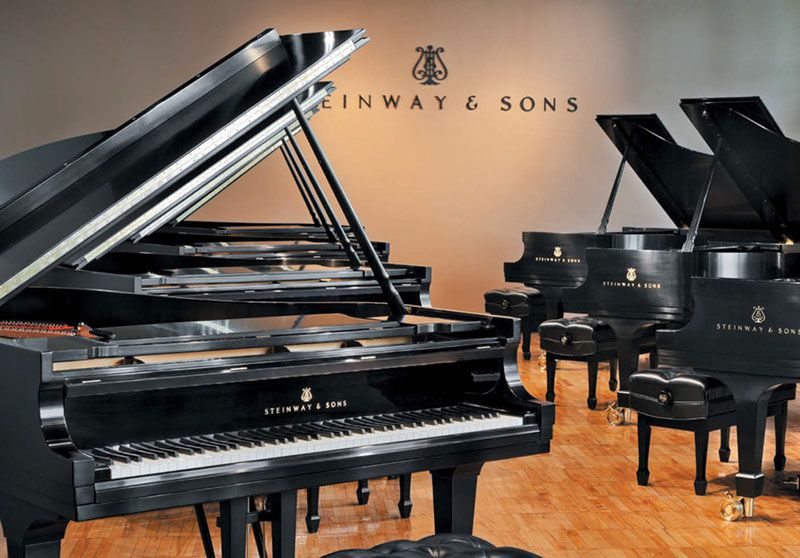 Interview with Alfred Fuentes from House of Pianos on how to choose a suitable piano
Adults who are new to the piano often ask me which instrument is best for them to purchase. I always recommend them to contact Alfred from House of Pianos, who is undoubtedly the most expert piano adviser in the Middle East.
He has kindly accepted to give an interview to help you choose the most suitable instrument.
Celine Gaurier-Joubert:
Alfred, you are undoubtedly the most trusted piano adviser in the Middle East. What is your background? How have you achieved such phenomenal success?
Alfred Fuentes:
Thank you for your kind words. However, I must defer from being mentioned as the most expert piano adviser in the Middle East. I humbly believe that there are many more who are better than me; to say: those who have taken musicology, pedagogy, holders of master's degrees in music, those with decades of live musical performance and the like. I can even mention some close friends whom I confidently may say have more expertise than me. As humble that they are, they tend to shy away from such recognition, even among their circle of expert-friends.
I would, however, accept a description, as one who may be categorized, as a "piano advocate". It is the term which I like because it connotes to an on-going process of promoting pianos and continually discovering the beauty of this musical instrument. Regarding my piano advisory skills, both Bluthner Pianofortefabrik and Steinway & Sons have provided their training for me in Germany on separate occasions. Both of these German companies are systematic in their training.
I come from a second-generation of musicians and music enthusiasts. Both my mother and maternal grandmother were music teachers and cantors, and my father was a sound engineer for the film industry. My elder brother, a Catholic priest, who took up advanced music studies, has been composing church hymns for three decades now and his melodies have been re-arranged for various languages in Southeastern Asia. As for me, I had been an all-around musician since I was 16 years old (I am 50 now) and had performed in Hong Kong, Korea, Singapore, Malaysia, Manila and of course, in Dubai. When I joined the House of Pianos, I was given the opportunity to retire from band-playing and concentrate on "passing the torch" to the younger generation, so to speak. The owner of our company, fondly calls me a dinosaur along with a renowned musician (who belongs to an even older pre-historic era.)
As for the phenomenal success, it can be said that it is the management of House of Pianos-UAE, which had achieved extraordinary success. A sharp business acumen, hard work, open-mindedness and divine intervention led to the success of the owner, Mr Shavkat Mamadjonov. I am merely riding along with the wave, happily.
Celine Gaurier-Joubert:
You might often meet visitors who enter House of Pianos and ask what is the most suitable piano for them. What are the first parameters you check to point them out in the right direction
Alfred Fuentes:
I ask them first to try our pianos and have a feel for the instrument to try and discover a musical connection to the instrument. Pianos are created differently and sound differently, even from among the same brand, make and model. I do not make a sales pitch at this point. As a piano advocate, I allow everyone to be acquainted with the varying degrees of the beauty of this instrument.
At a later phase, when I feel they are ready to make a decision, I would consider as the first and primary parameter to the parent's and/or the piano teacher's assessment of the student. A seasoned and devoted piano teacher would be able to foresee the potential skill level of his or her student and gauge the student's level of interest in learning the piano; this comprises, in my view, about 50% to 60% of the decision-making.
The second parameter would be, of course, the budget. Regardless of the price of the piano being considered, buying a piano is an investment – an investment which ideally, would transcend generations. Imagine, as a future grandparent, telling your young grandchild that his mother or father was playing on the same piano and at the same age as he is now – wouldn't that be memorable! When you invest in a piano, you invest upon it now only your financial resources. Still, you invest and attach upon it the memories of your child (and grandchildren) playing beautiful melodies on it.
Ideally, it is best to invest in having a long-term mindset on it.
As for the adult piano buyers, the parameters are more expanded. Some additional criteria are included: timbre or tone qualities, touch and articulation of the piano mechanism, brand recognition, and even aesthetic qualities of the piano (including to its compatibility with the interior design of their homes) etc.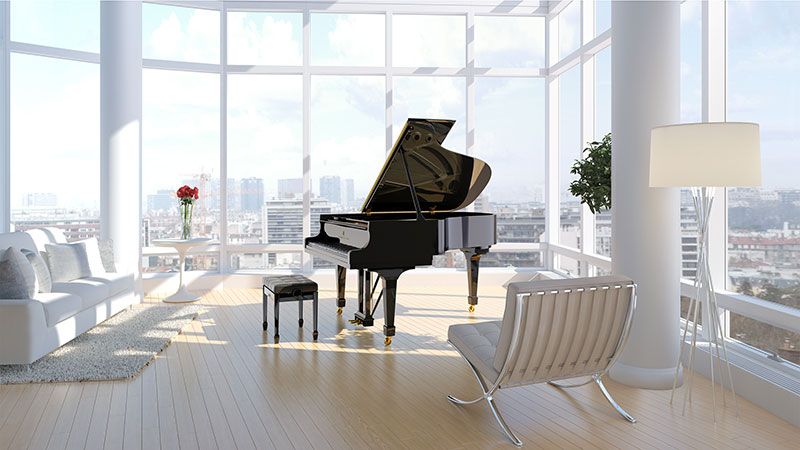 Celine Gaurier-Joubert:
At House of Pianos, you are mainly an ambassador for Steinway & Sons and Bluthner, which both produce remarkable instruments. What is the main difference between them? Do they have any similarities?
Alfred Fuentes:
First, the similarities: both are German; both are renowned for quality, and both were founded in 1853. Regarding their differences, there would be several. Generally speaking, it would be in terms of their distinctive manufacturing and marketing philosophies; and this is my opinion and from what I have observed.
In terms of the internal mechanism design (i.e. keys, hammer, strings and action mechanism), Bluthner Pianos tend to be the "conservative" German piano. Having achieved its desired and renowned "Golden Tone", its internal structure relatively has remained unchanged. Steinway & Sons, on the other hand, tend to be more progressive on its internal mechanism. It boasts of at least 1,200 design patents. This internal difference translates to even more peculiarities in terms of articulation and on amplification. On articulation, Bluthner keys are more fundamental and are therefore more challenging even for concert pianists; while keys of the Steinway tend to enhance the pianist's articulation. On amplification, I fondly call the Bluthner as the "team player". Its low, mid and high octaves are equally amplified, thus making it complementary to be played with other instruments such as the flute, cello, oboe and violin. The Steinway, on the other hand, I fondly call her as "The Diva" – has her grandiose sound combined with enhanced action mechanisms. Some concert pianists have even admittedly remarked that "sometimes the Steinway plays better than the pianist". When a Steinway plays in an orchestra or basically with any other instruments, she makes everyone know that the spotlight should be on her.
In terms of external designs, both are capable of creating flamboyant grand pianos. Bluthner creates anything from classical models to fully-transparent crystal pianos; while Steinway creates ornamented traditional design pianos to Swarovski-studded grand pianos.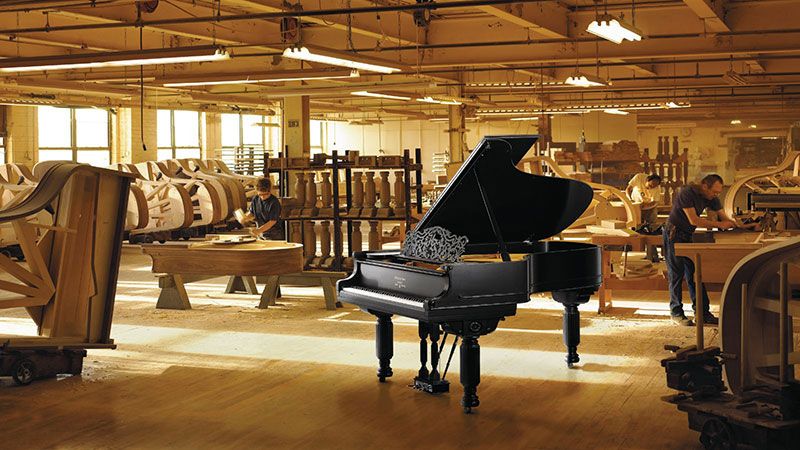 Celine Gaurier-Joubert:
Advanced pianists can make their own choice as they can try the instrument themselves. How do beginners make their choice? Is it entirely based on your recommendation?
Alfred Fuentes:
The ideal decision for beginners is one which came from the recommendation of their piano teacher. A piano salesman only has a few minutes of interaction with the piano buyer. But the piano teacher has more in-depth knowledge of the student. Thus, a good piano salesman must at least try to ask the proper questions (given the little time he has) to figure out a good match for the appropriate piano.
Celine Gaurier-Joubert:
Which other brands do you mainly sell and appreciate?
Alfred Fuentes:
House of Pianos also carries the Kurzweil brand. The professional keyboards have amazing sound samples and are perfect for live (band) performances. For other piano brands, I also like the sound of the C. Bechstein because of its subtle tone. It also matches my general mood of playing: soft, melodic and subtle.
Celine Gaurier-Joubert:
People often believe that they do not need to start on a good instrument as they are not proficient enough to deserve it. What are your thoughts on this?
Alfred Fuentes:
If the buyer is an adult, start with having a long-term mindset. Piano music is universally-appealing and satisfying. It would not be far-fetched if you bought a mediocre instrument only to realize shortly afterwards that you need to get a good one.
Celine Gaurier-Joubert:
More and more, people sadly tend to turn to digital pianos. Could you tell me a bit more about the pros and cons of making such a decision?
Alfred Fuentes:
Young beginners, who are getting acquainted with sight-reading, would benefit from buying a digital piano. However, as they progress and as articulation skills become more advanced, students would need to convert to the real one. Usually, serious students change from digital pianos to the real, acoustic ones after 1 to 2 years of piano lessons. Classical piano teachers who are "Purists" however frown on digital pianos. For them, from Day 1, the student must play on an acoustic piano.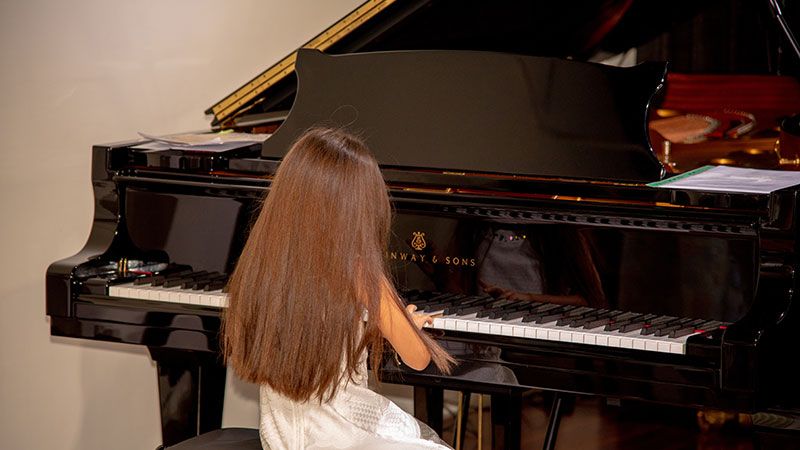 Celine Gaurier-Joubert:
Beginners are often worried to make a substantial investment. How do you go about this concern?
Alfred Fuentes:
Honestly, it is a substantial investment, but abundant is the harvest for those who invest in learning the piano. And generally speaking, those who choose the piano as a musical instrument, know from the start, that piano training requires a more-than-average investment vis-à-vis other instruments.The term investment here refers not only to monetary resources allocated to the purchase but more importantly, the years of dedicated learning and practice – and that is the huge investment!
I described "abundant" because those who are properly trained on the piano tend to become the main performer: in a classical music orchestra, for instance, the pianist is right there in the centre of the stage; in a jazz or popular music setting, pianists tend to become the band leaders.
For those who learn the piano for personal consumption, proper piano training facilitates an easier understanding of other instruments. For instance, the piano learners eventually realize that their left hand is (to an extent) the musical equivalent of a guitar playing the chords; or that the left hand represents the bass accompaniment or the substitute for a rhythm section instrument, while the right hand (playing the melody) performs the role of a solo flute, oboe, violin or the human voice.
Celine Gaurier-Joubert:
Once the technical advice has been given, what is your final recommendation to ensure that a pianist will enjoy playing his/her new piano thoroughly?
Alfred Fuentes:
Two things: to love your piano teacher and to always play (rain or shine) the piano.
The piano teacher is, in reality, the keeper of the goldmine of musical knowledge which has been performed with, analyzed at, tested by and passed on from generations. And play the piano always! My music teacher (a long time ago) said that the more you play the piano, the sweeter the melodies that shall come forth from it.