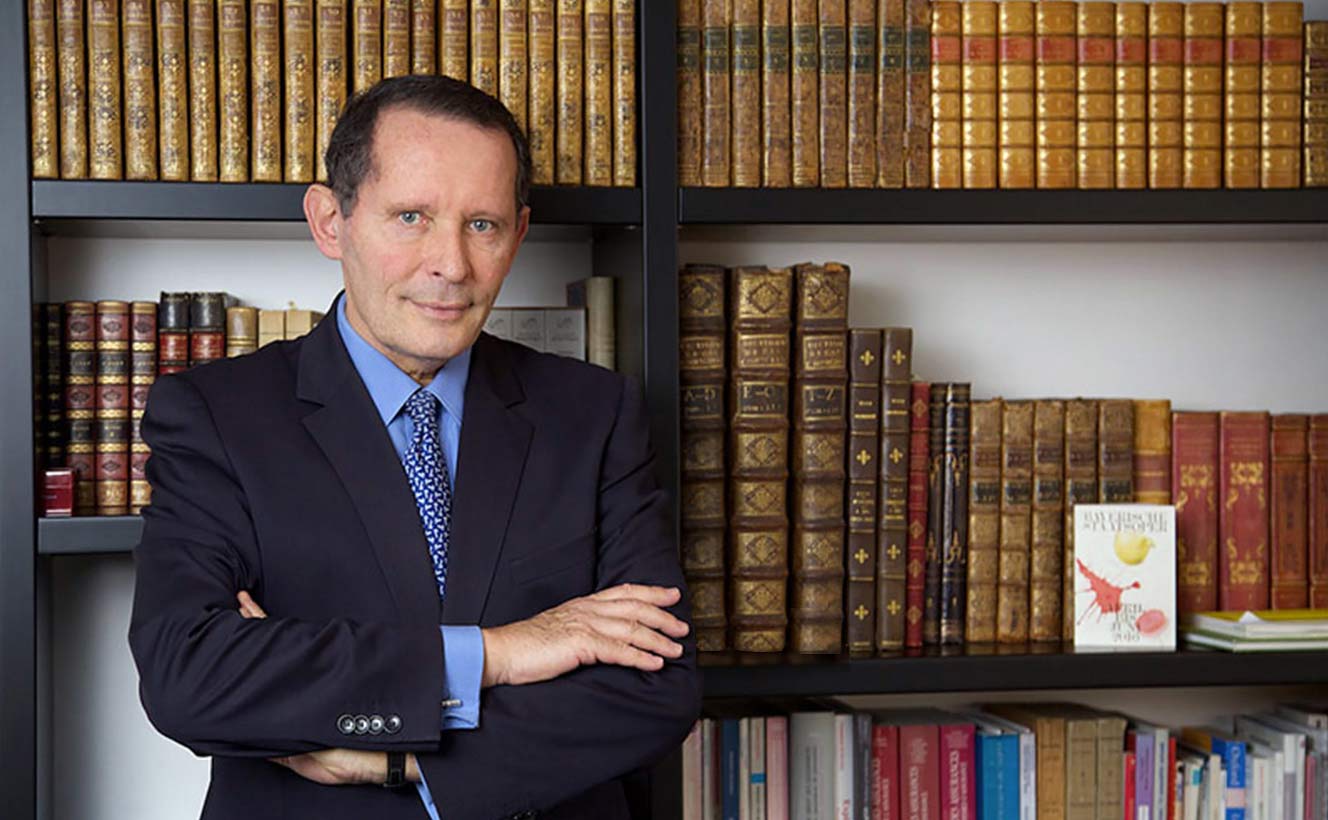 Interview with Gerard Bekerman, President of International Competition for Outstanding Piano Amateurs
Celine Gaurier-Joubert: Gerard Bekerman, you are the founder and director of the International Competition for Outstanding Piano Amateurs which takes place annually in Paris.
As per what I can read on your website, you clearly understand adults who play for their own pleasure and enjoyment extremely well. Are you an amateur pianist yourself?
Gerard Bekerman: Yes I got my degree at the Ecole Normale which was launched by Alfred Cortot in Paris.
Celine Gaurier-Joubert: You have created this extraordinary piano competition in 1989. Where did the idea come from and how did it all start?
Gerard Bekerman: I remember very well in 1989 when I called Nellla, Artur Rubinstein's wife, so pretty (Arthur used to like beautiful women) and so musician too. She told me "Arthur would love your competition and I agree to be member of your Jury. She came every year till 1999. My motivation was just to share a same passion with people like me who live for music but not with music as a job. Since 1989 more than 1.000 competitors came to my Concours and from 62 countries throughout the world.
Celine Gaurier-Joubert: I like your words "the Competition for Outstanding Amateurs is not a competition but an anti-competition. There are no opponents, no competitors, no judges, just music lovers."
Do you think that the love of music tends to disappear in the world of professional piano competitions?
Gerard Bekerman: Not necessarily. Professional pianists do love music as candidates of professional competitions. I said my competition is an "anti-competition" because the aim is not to win a Prize for money (3.000 $) but to have a chance to play a concerto with orchestra if they win. Each year winners are invited and play at the Sorbonne University in front of 1.200 people with the Orchetre Symphonique de la Garde Républicaine concertos like Liszt n°1, Beethoven n°4, Mozart in A major, Chopin n°1 even Rachmaninov N°3.
In November 2019 we invited the winner 2019, Sebastian Amanebar from Chile and he will play Liszt n°2. If he accepts me I would be happy to play Ravel in G.
Celine Gaurier-Joubert: How do you manage to avoid certain participants to become "competitors" and to spoil the lovely atmosphere within the competition.
Gerard Bekerman: If they become true competitors it's a problem for them, not for us. They are free to feel such a motivation. We respect it. We had the experience with two candidates over the past years. One came from New York and the second from Argentina. Both became professional. You know there is no strict border between amateur and professional. Two years ago the famous french pianist François-René Dûchable invited me to play with him the concerto for 2 pianos by Poulenc. You can see the film on my blog.
Celine Gaurier-Joubert: The International Competition for Outstanding Piano Amateurs is truly exceptional but for some amateur pianists, the word "competition" could be worrying. Are you planning to expand your wonderful endeavour by organising a series of concerts, such as the BBC Proms, where brilliant amateur pianists could simply perform?
Gerard Bekerman: We already have huge help from TV and Radio Classique which is our sponsor. France 2 broadcasted many hours the Competition and Radio Classique too. I kept famous recordings.
Celine Gaurier-Joubert: Amateur pianists love meeting like-minded men and women. Can the competitors join a network where they can stay in touch with each other after meeting in Paris?
Gerard Bekerman: I am responsible for a marvelous marriage between two candidates from Japan. They have now babies. I hope they will be candidates in 20 years! The Competition is an appropriate source of friendship between men, between women and between men and women throughout the world.
Celine Gaurier-Joubert: The International Competition for Outstanding Piano Amateurs is obviously extremely successful. Have you thought of offering the same opportunity to other instrumentalists?
Gerard Bekerman: No. I need time for my wife, my kids, my job and my friends.